Bhutan In Summer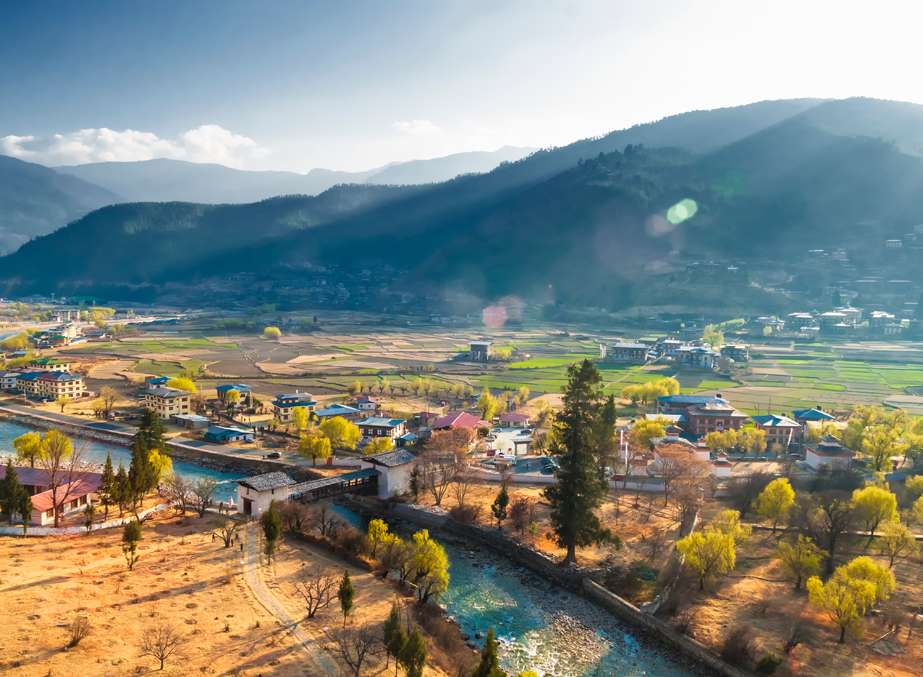 Bhutan – the Happiest Himalayan Kingdom in the world, is undoubtedly one of the most beautiful places to visit on earth. Seated in the lap of Eastern Himalayas, this landlocked country is known for an array of reasons; scenic beauty, untouched nature, friendly locals, and prismatic climate are the most irresistible ones!
And while talking about Bhutan's climate, summer boats of its pleasant offerings and numerous glories. This is the season that usher life into the locales. This is the season wherein almost the 'Land of Thunder Dragons' drape itself into the greenest of nature's blanket. This is also the season that entices visitors to visit this picturesque country to walk along with the clouds while enjoying in the petrichor in the atmosphere!
Well, if you are planning for a visit to this beautiful Himalayan Kingdom, here is a quick guide to places to visit and things to do in Bhutan in summer:
Places to Visit in Bhutan in Summer:
Punakha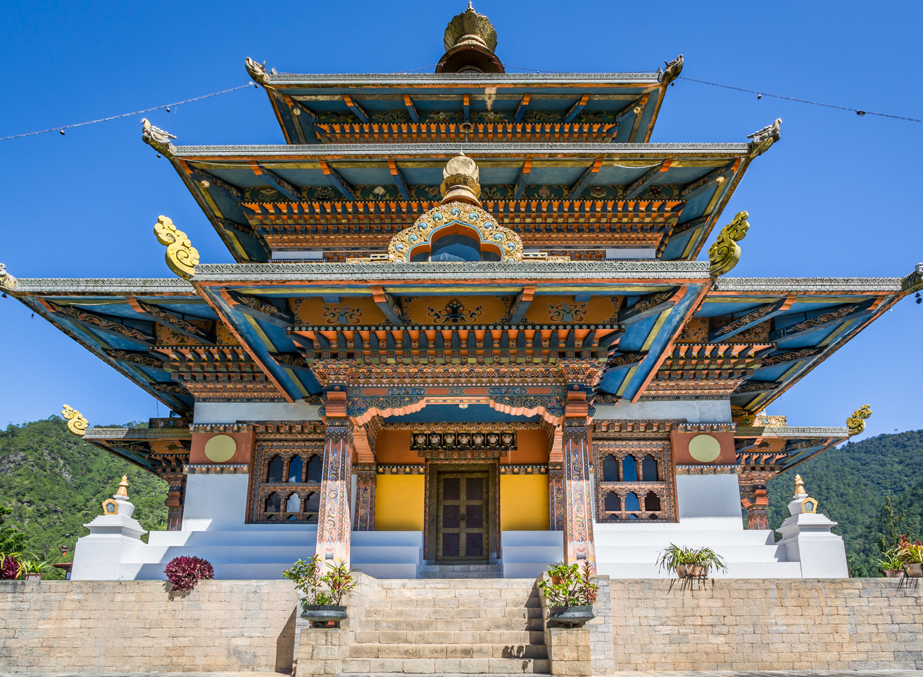 A quaint Himalayan town at 5,000ft above the sea level, Punakha should definitely be one of the places to Bhutan in summer. Owing to its towering height, this gorgeous town is characterised by mild climate and pleasant atmosphere. The once a capital of Bhutan, Punakha's myriad list of offerings also make it a hotspot for the visitors planning to visit Bhutan in winter; consider Punakha Dzong as one of the major attraction points.
Also, it is in this scenic town, where you can have a heart-warming glimpse of the acclaimed terrace-farming culture in Bhutan. Come summer, the entire region receives abundant of rainfall, which in turns makes the region more fertile, and locals can be seen indulged in agricultural practices throughout this season.
Haa Valley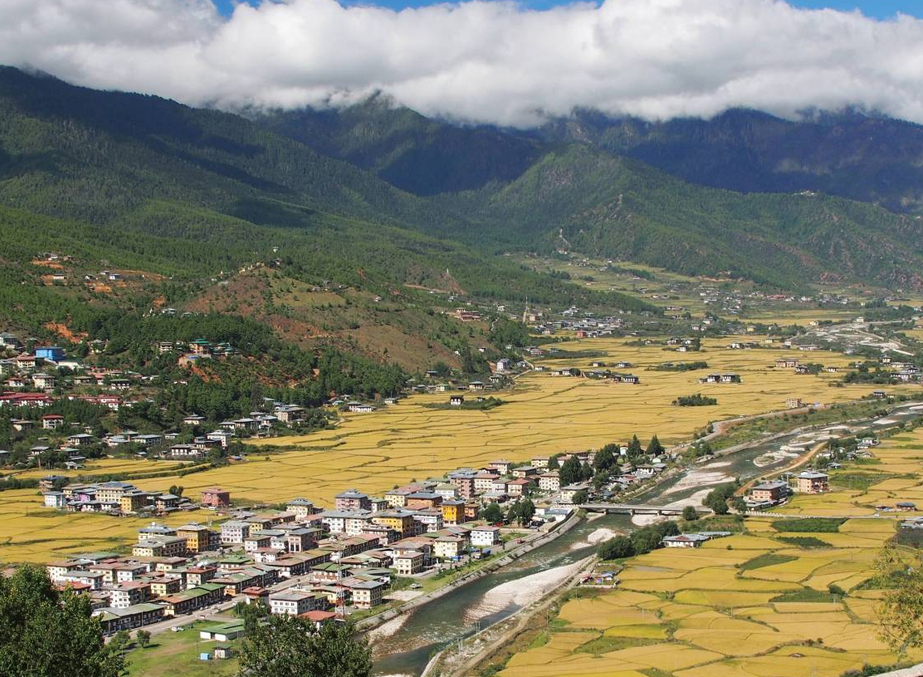 Bhutan is all about traditional rituals, colourful cultures, friendly locals, and pristine nature. If you yearn to witness and experience all of these during summer, you should head towards Haa Valley in the Land of Thunder Dragons. Adorned with the allurement of lofty peaks and naturally manicured grassland areas, this sleepy valley is mostly known for its virgin beauty and a never-ending list of places to visit in Bhutan.
Dotted with plenitude of ancient monasteries and Buddhist temples, Haa Valley is also a much sought-after destination among the adventure lovers. Hikers from all across the globe visits this valley to participate in hiking trails leading to remote areas, sacred places, Haa Chhu River, and several other points. Camping is also an upcoming favourite activity among the visitors to Haa Valley.
Thimphu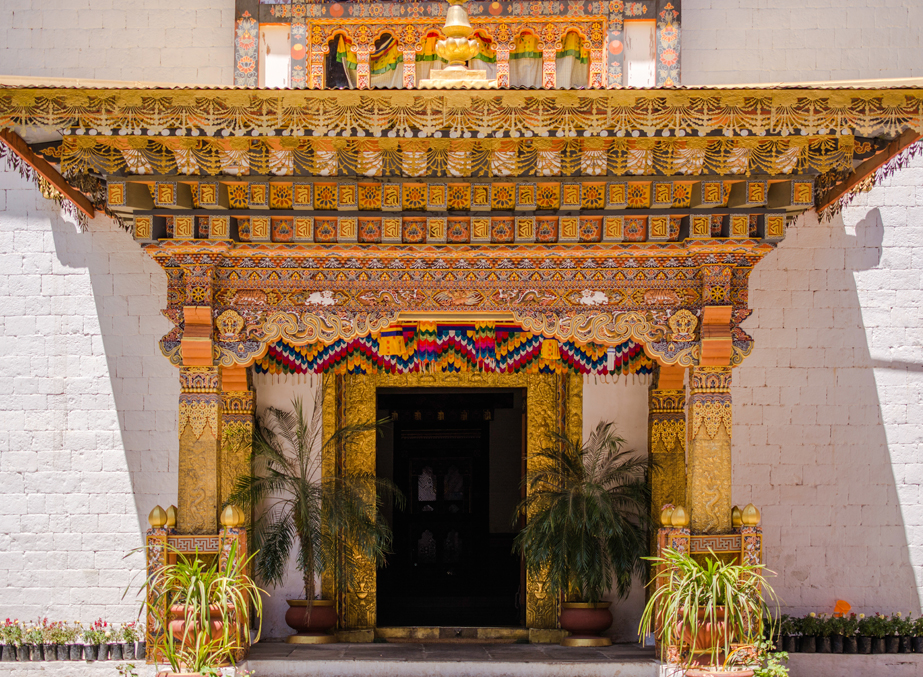 Well, when it comes to the capital city of Bhutan, one can visit this place during any season or for any reason. Such is the beauty and charm of this city! Seated at an astounding range of 2,248-2,648m, this city experiences a mild rise in its temperature level during the summers. Though temperature usually stays within a range of 15-28 degrees, you can always expect quite a soothing experience while in Thimphu in summers. Adding more, if you are the one who loves the gentle monsoon showers, you should never miss out a Thimphu trip during early summers. Furthermore, as the city offers breath-taking views of the clouds striking against the lofty mountain peaks, your stay in this city would be captivating enough to make you fall in love with its surreal and bewitching beauty.
Trongsa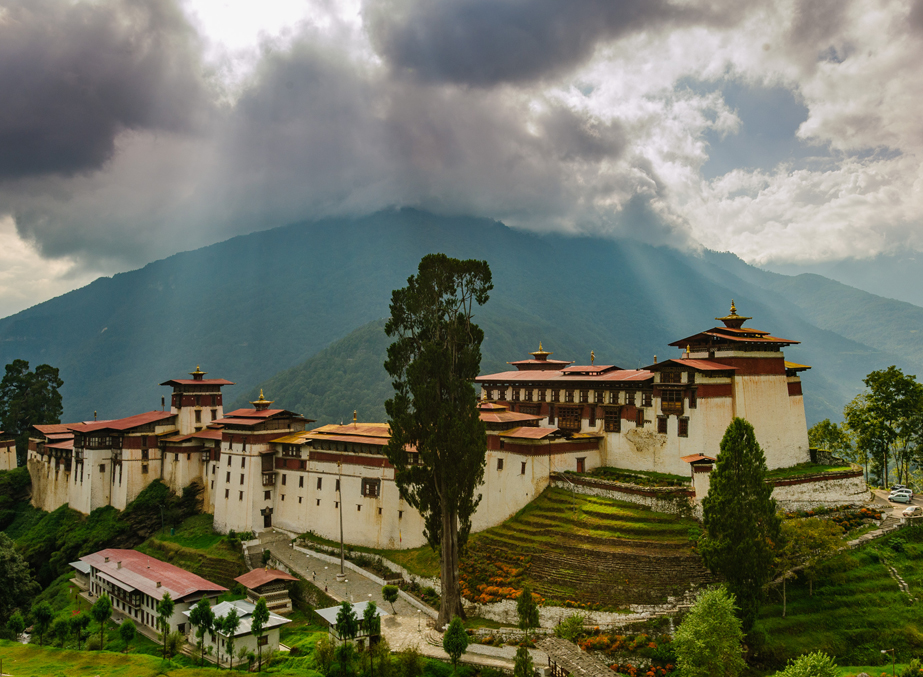 This is one unique town in the Land of Druks that offers the most spectacular views of Bhutan's deep valleys and guarding mountain peaks. Be it the viewpoints in this town, or any other spots; including its hotels and guesthouses, you can always revel in on magical views all around Trongsa. With the advent of summer in this town, atmosphere in Trongsa gains more clarity. This allows the visitors to enjoy sightseeing tours, local excursion, and several other tourist activities. And among all the activities, a visit to Trongsa Dzong is a must if you happen to be in Trongsa during the summer season.
Paro Valley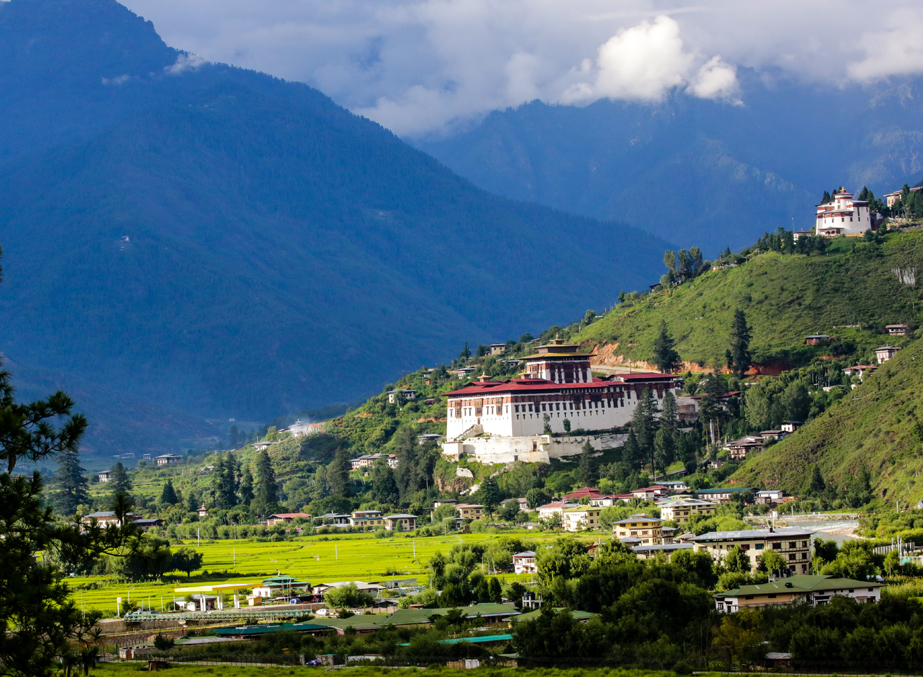 Home to some of the most ancient and pious religious sites in Bhutan, Paro Valley is an ultimate destination to visit in Bhutan in summer. Spreading its infectious beauty from the point where Paro Chhu River meets Wang Chhu River, this valley is a treasure among the visitors to the Last Himalayan Kingdom. Owing to its great height, the entire valley enjoys a temperate summer accompanied by monsoon showers. Thus, as summer makes it mark in this valley, it turns the entire valley as a sprouting ground, and eventually the valley starts turning into green. The sight, it gets truly irresistible and equally captivating. Also, the fact that Paro has the only international airport in Bhutan, one can simply not miss visiting Paro if looking for places to visit in Bhutan in summer.
Bumthang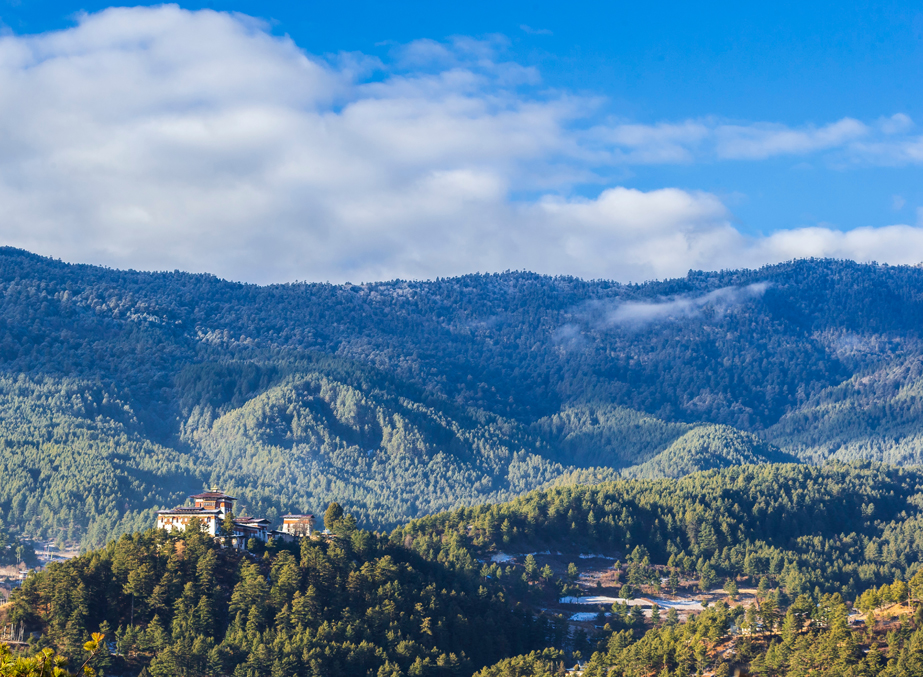 Being one of the highest regions in Bhutan, Bumthang offers an extremely pleasant summer to its visitors. Reaching a height between 2,600m to 4,500m, this region too houses many ancient Buddhist dzongs, temples, and other religious sites. While in here, you can still realise the sanctity of Guru Padmasambhava and several other religious treasure-discoverers. Divided into four main valley – Chumey, Ura, Tang, and Choekhor, Bumthang Valley is almost a flat piece of land dotted with evergreen forests, scenic fields, and other natural marvels. This region is also one of the most fertile places in the entire country; buckwheat, apples, honey, potato, and woollen products are the major produce in Bumthang.
Paro Taktsang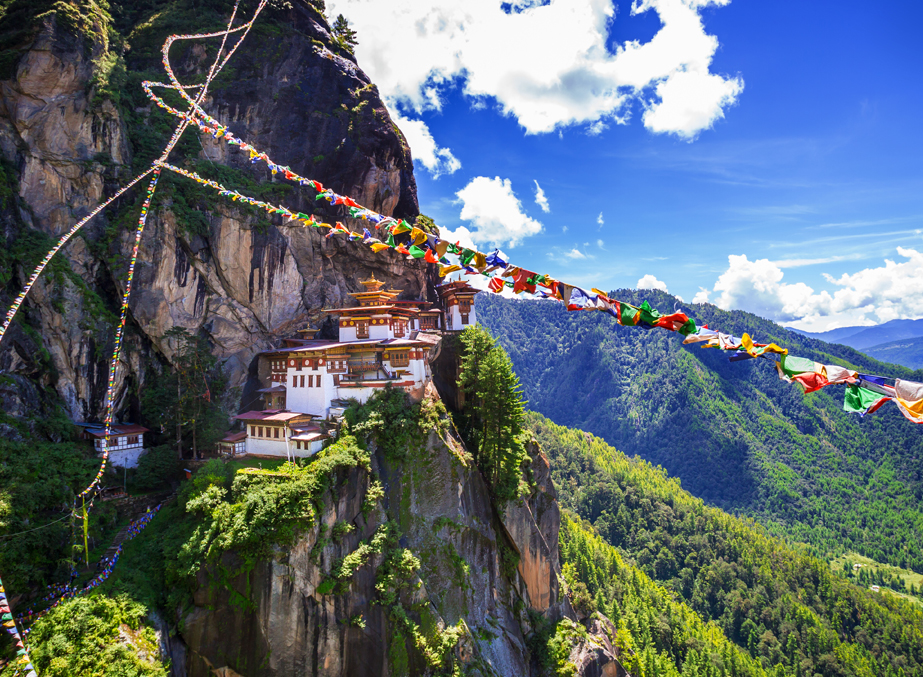 The Tiger's Nest Monastery or the Paro Taktsang should always be there in the list of places to visit in Bhutan in summer. Though an ideal spot to visit across different seasons, summer adds something special to this pious monastery. With the advent of summer, the entire regions greet the monsoon showers that turns the region into a magical green bowl. For every step taken towards Paro Taktsang in summer, visitors get to enjoy a unique sense of spirituality, serenity, and tranquillity. To add more, there is the freshness in the atmosphere that keeps the visitors filled with life and excitement to visit one of the most pictorial monasteries in the world!
Dochula Pass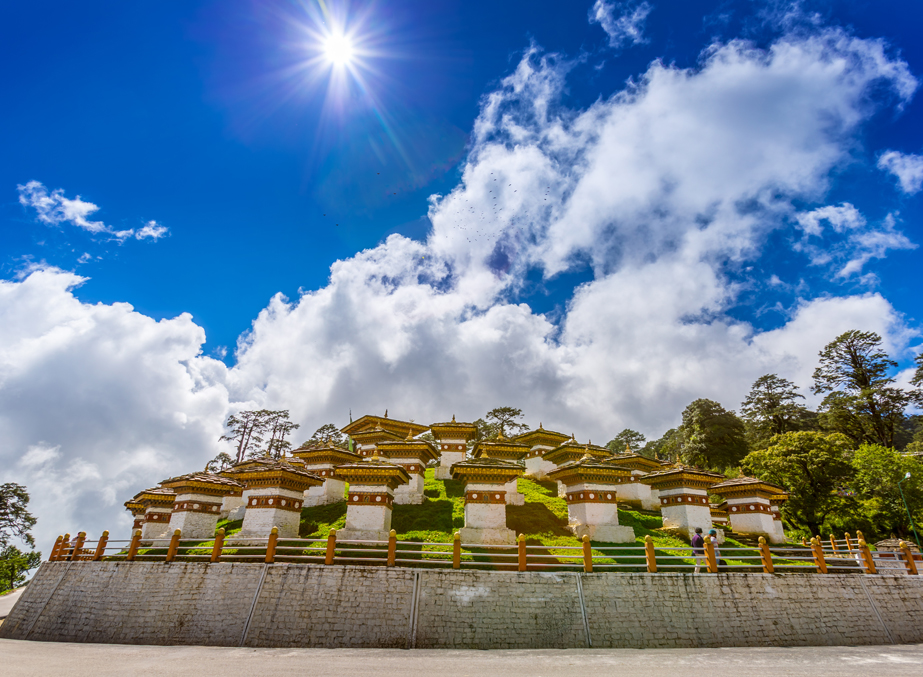 Even though summer is meant to be warm or temperate, you will always feel a crispiness if you happen to be around the astounding Dochula Pass in Bhutan in summer. Seated at an elevation of 3,100m, this pass; one of the highest motorable pass in the world, gets caressed by the cool breezes from the snow-capped Himalayan Range. These distant snow-capped Himalayan peaks further gets adorned with the beautiful and colourful prayer flags. All these combined, they create a true magical spell on the visitors! Above all, as these peaks serve as the natural backdrop of Dochula Pass, one can hardly afford to miss the views!
Paro Dzong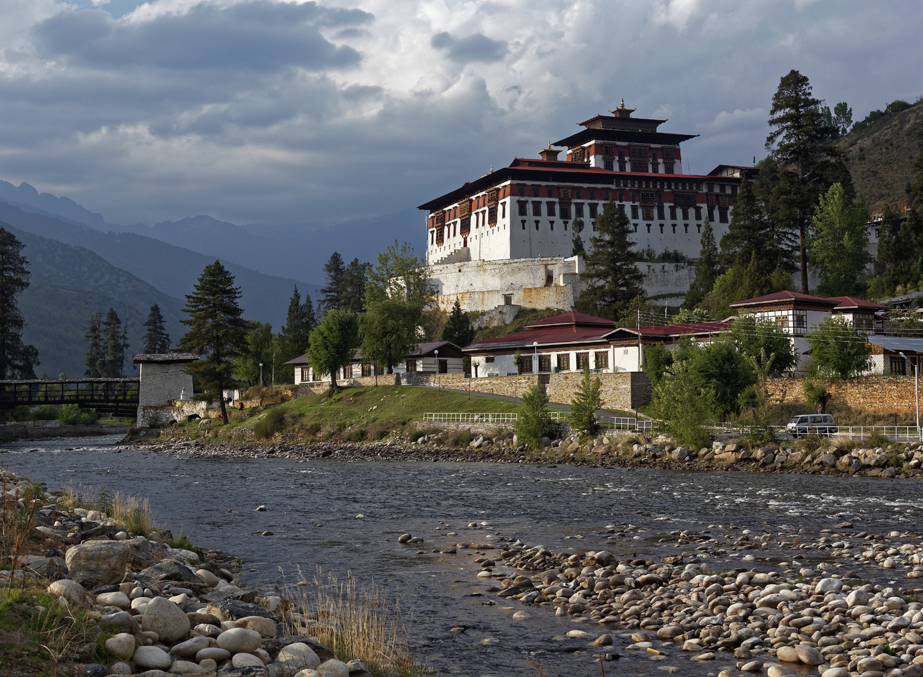 One of the finest examples of Bhutanese arts and architecture, Paro Dzong is an impressive site to visit in Bhutan in summer. Built in around 1644 by Zhabdrung Ngawang Namgyal, this ancient dzong is fondly called the 'fortress of the heap of jewels'. Irrespective of whereever you are in Paro Valley, you can always enjoy the magical views of Paro Dzong. A much sought-after tourist spot in the entire country, this dzong is characterised by its massive buttressed walls and several portraits that illustrates life of Buddha. Accessible through a short hike, its grandiosity and fame has been enriching with every passing decade. A visit to this sacred monastery would finally complete your search for beautiful places to visit in Bhutan in summer.
Things to Do in Bhutan in Summer
Mushroom Picking with the Locals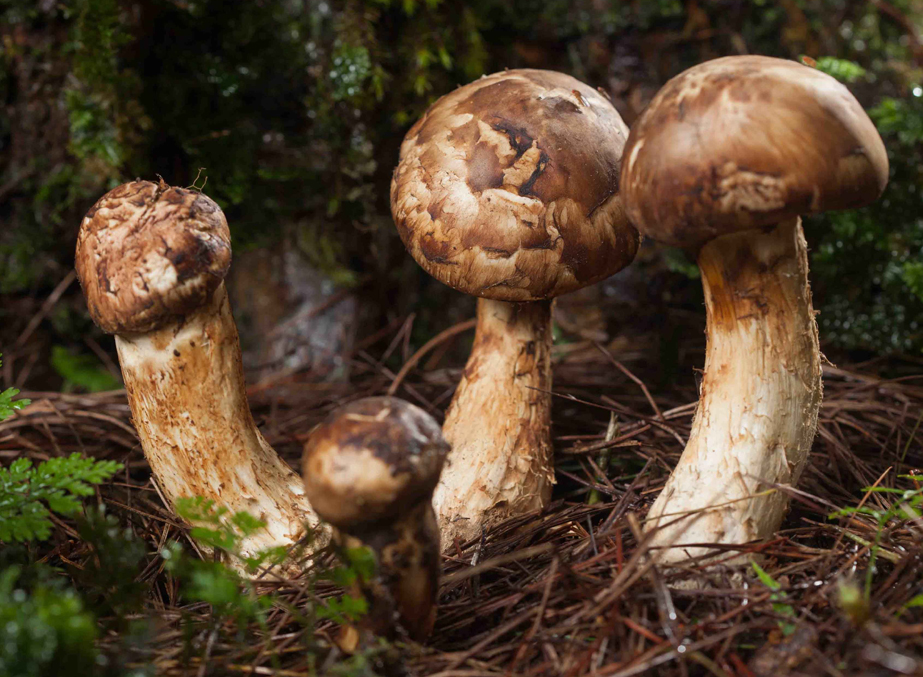 As summer turns most of the Bhutanese regions into fertile grounds, this season proves to be a promising time to go for mushroom picking with the locals. This not only allows the visitors to have a glimpse of the local like, but also allows them to interact with them, learn more about their lifestyle, cultures, and much more. If you happen to visit Bhutan in summer, make sure your tour itinerary includes a visit to Ura and Genekha region. These are the two most popular regions that grows exotic mushroom species like Shishishamu, Coral, Matsutake, and others.
Go for Snowman Trek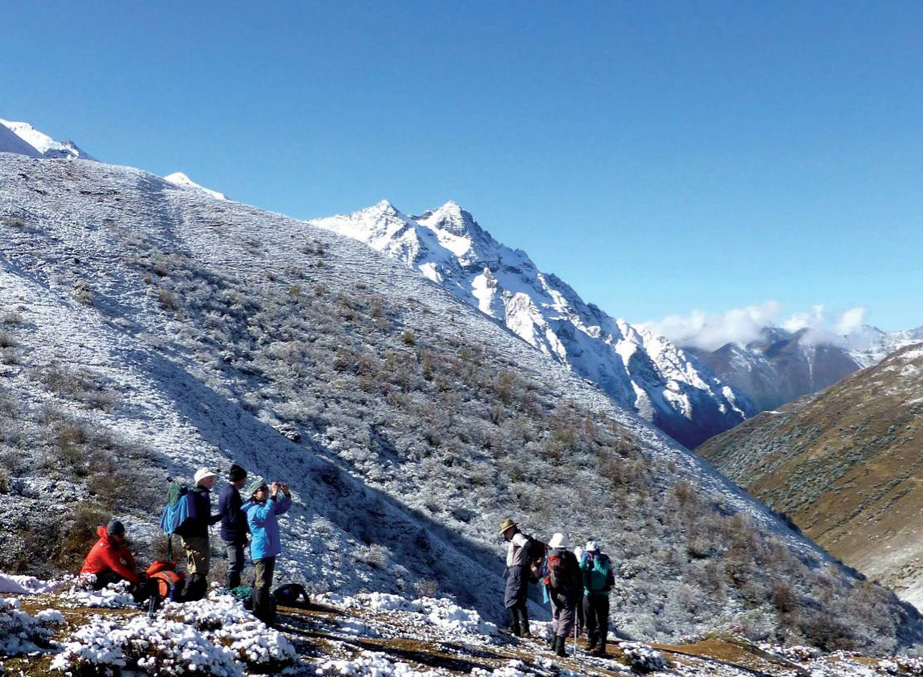 Lunana is known to be one of the remotest regions in Bhutan. Come summer, thrill seekers access Lunana region by indulging into one of the most Bhutanese trekking expeditions called the 'Snowman Trek'. Originating from Drugyal Dzong in Paro Valley, it takes the trekkers along the Tibetan border before concluding in Trongsa. Over the course, Snowman Trek takes the trekkers through almost eleven enthralling passes, two of which are revered as most challenging – Shingchen La Pass (5,005m) and Ganglakarchung Pass (5,120m). During the trek, trekkers gets rewarded with spellbinding views of Mount Jumolhari (7,314m), Jichu Drake (6,989m), Tiger Mountain (6,840m), and many other peaks.
Joint the Jhomolhari Trek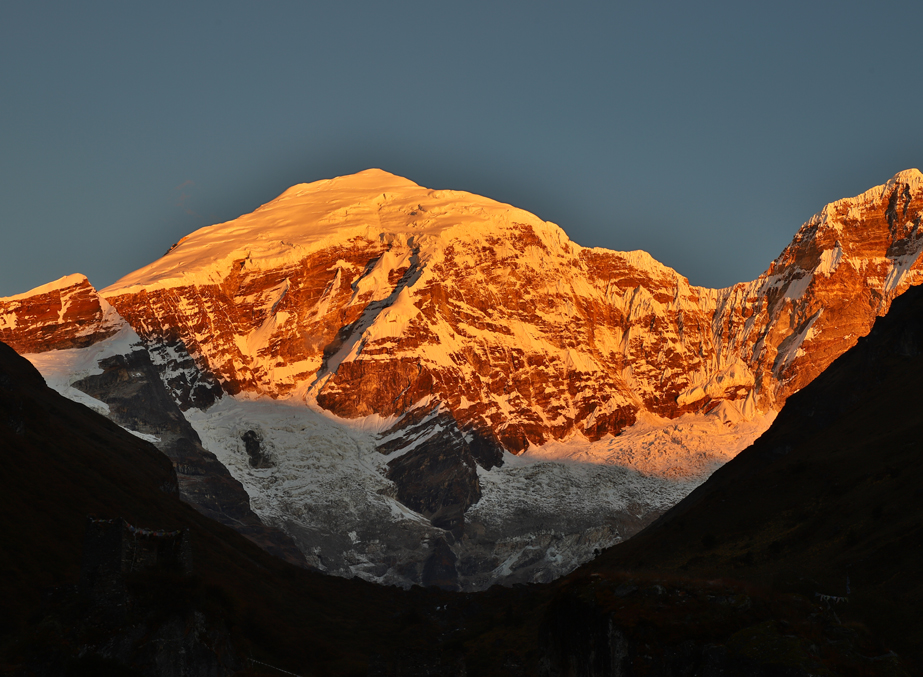 Almost an 11-days trek, Mount Jhomolhari trek is one of the most popular and exhilarating treks in Bhutan. Originating from an altitude of 2,500m, this trek reaches a maximum of 5,000m in the Jhomolhari Loop. The trek usually trails through a mix of terrains and vistas; dense forests, alpine meadows, remote villages, rhododendron fields, etc. are very common in this trek. Mount Jhomolhari, which is also known as the 'Mountain of Goddess' and 'Bride of Kanchenjunga' offers a steep climb that can be labelled as adrenaline pumping as well as equally enthralling at every step. Throughout the trek, trekkers get to enjoy a wide range of flora and fauna, views of Himalayan peaks, and several exotic wildlife species if luck permits.
Attend Local Festivals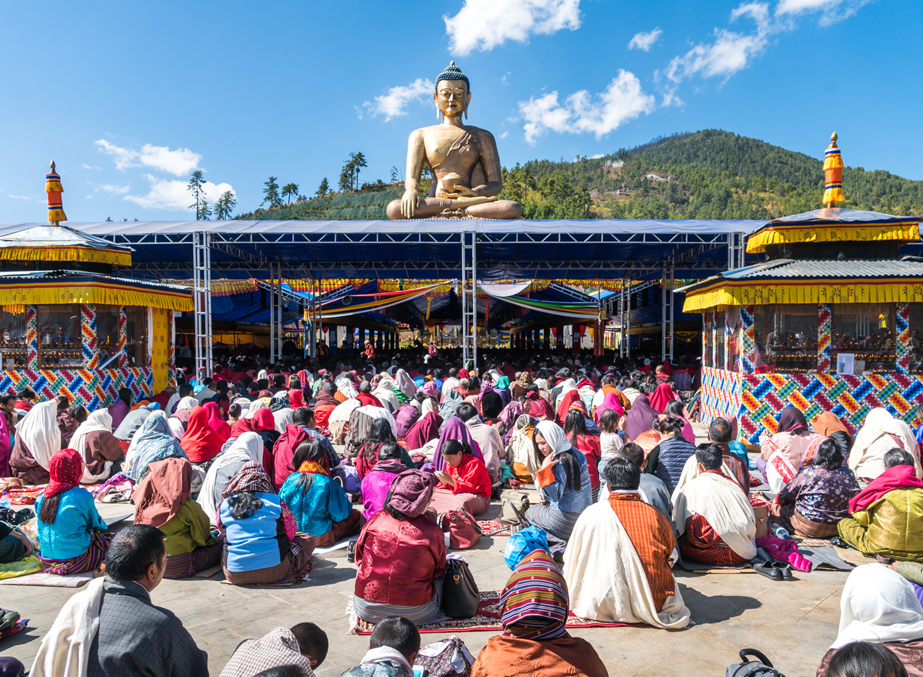 Summer is one of the best times to enjoy local Bhutanese festivals! It is in fact the most ideal time to visit Haa Valley to attend the annual Haa Festival which is no less than a mix of colours, fun, excitement, and local flavours. While attending Haa Festival, visitors can enjoy the much-acclaimed 'Mask Dance'. Considered as an integral part of Bhutanese culture, expert artists or monks perform this dance in traditional masks and attires. Festivity of Haa goes further with traditional games like archery, display of delicious Haa cuisines, and local markets.
Sample Ema-Dashi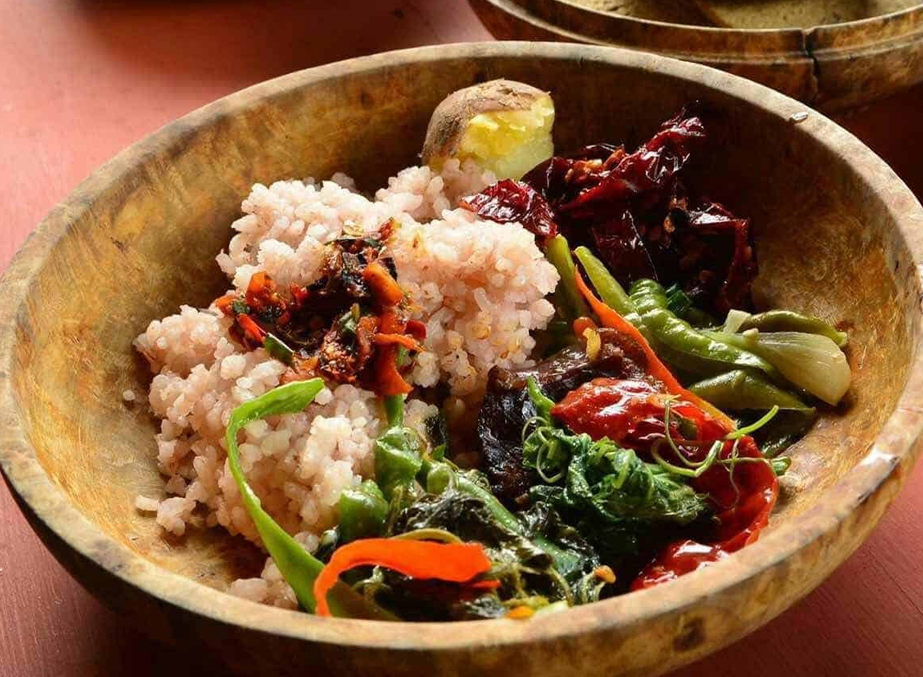 Chillies have their own significance and importance in Bhutanese cuisines. And with the onset of summer, some parts of Bhutan grow an indigenous variety of green chilli that; only for two months, which is considered as the main ingredient for 'Ema-Dashi' – one of the most enjoyed and popular Bhutanese local dish. If you are visiting Bhutan in summer, your trip would not be complete if you keep yourself away either from these green chillies or even Ema-Dashi! In addition to Ema-Dashi, you should also try the seasonal fruits like peach, plum, passion fruits, mango, and other local produce during the summers in Bhutan.
Attend Nimalung Tshechu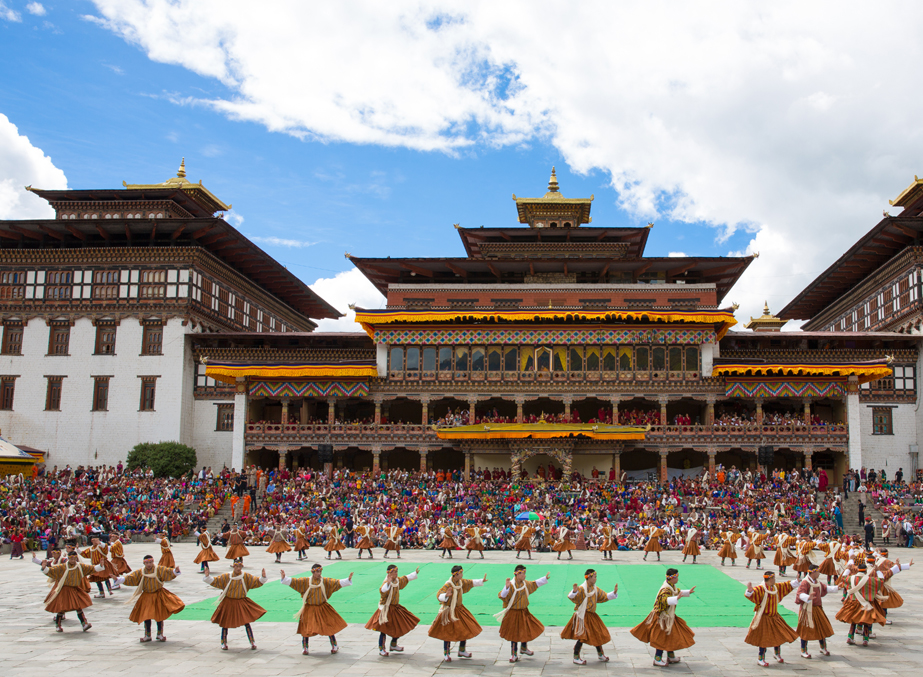 This is another grand celebration that should not be missed in Bhutan in summer! Bhutanese are still intact with their cultures and traditions; harvesting plays a pivotal role in their culture, and through Nimlaung Tshechu, they offer prayers for a fruitful harvesting season every year. Locals usually gather in a designated place to celebrate Guru Rinpoche's victory over Shelging Khapro. During this festival, dzongs put large thankas of Guru Rinpoche on display for the locals.
Enjoy Annual Golf Tournament
Though one of the tiniest landlocked countries in the world, Bhutan boasts of its Drukair Annual Golf Tournament! Attended by many renowned golfers from across the world, this annual golf tournament is usually hosted by August (mid). Originating from 1995, Drukair Annual Golf Tournament provides ample of opportunity to local golfers to showcase their skillsets and game knowledge. This event takes place at the Royal Thimphu Golf Course, which is one of the most scenic 9-hole golf courses in the country.

Subscribe to us
Subscribe to our newsletter and stay updated

Request a call back
Our experts would love to create a package just for you!