Things to do in Bhutan in February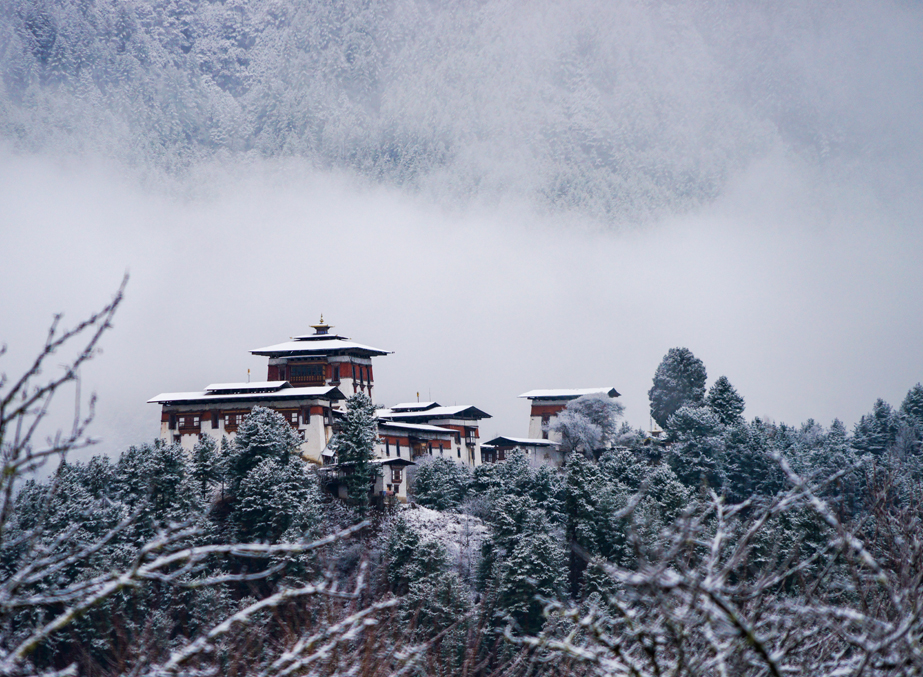 Bhutan in the month of February is a heaven for travellers who want to spend a few days amidst snow-covered mountains, discovering new places and indulge in multiple fun activities. It may seem as though it is a tiny land but it is gifted with the sheer brilliance of Mother Nature. Sitting on the eastern slopes of the Himalayas, it is replete with historical splendour and cultural exuberance. Its mountain peaks, ancient monasteries, the holy lakes and of course the very famous trekking trails. All these factors make Bhutan a perfect holiday destination for everybody in February.
Moreover, the weather in Bhutan in February is to die for. Fresh cold breezes blow and you will witness a dreamy fall of snow as well. It provides an enjoyable surrounding for people of all ages. This kingdom will surely satisfy all of your travelling needs. All you have to do is know what exactly are the things to do in Bhutan in February and then add them to your itinerary for some added excitement on your trip.
Suggested Read: Things To Do in Bhutan , How To Reach Bhutan & Best Time To Visit Bhutan
Planning to visit Bhutan, here are the best Bhutan tour packages that can be customized according to your requirements.
Best adventurous things to do in Bhutan in February:
1. Trek to the Tiger Nest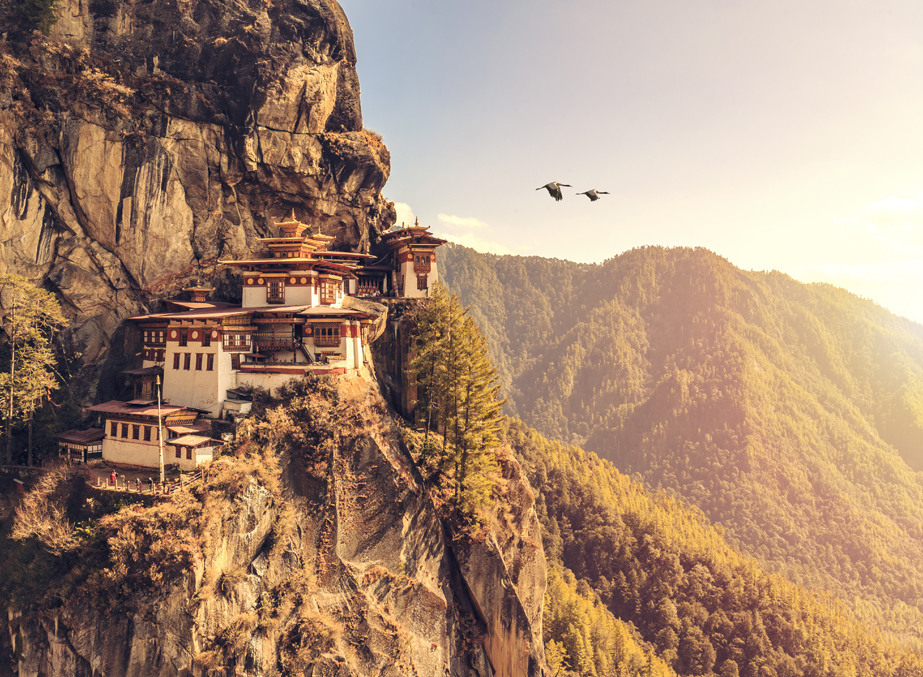 It is perhaps the most incredible experiences to trek to one of Bhutan's most recognized spots. Tiger's Nest is also known as Paro, Takstang. It is a monastery comprising of small buildings perched on a cliff. It takes a thrilling walk to reach 900 meters off of the ground. It would roughly take up to four or five hours to reach atop and another hour to tour the monastery. There is also an option to take a quick bite at its scenic cafeteria.
2. Go mountain biking with your friends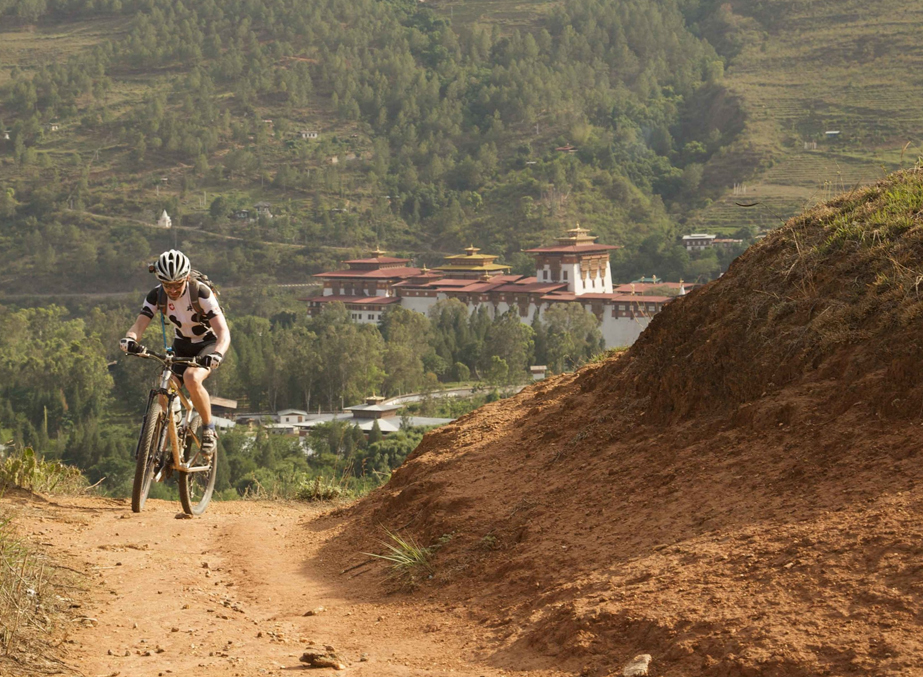 This is a popular adventure activity in Bhutan among the locals as well as visitors. It is relatively a new sport and is gaining a lot of momentum gradually. You get to travel through landscapes of incredible beauty and breathe in the fresh mountain air. As you travel through the narrow by-lanes and meandering roads, you get the opportunity to indulge in a blend of cycling and cultural tour experience with mountain biking.
3. Take a dip at the Gasa hot springs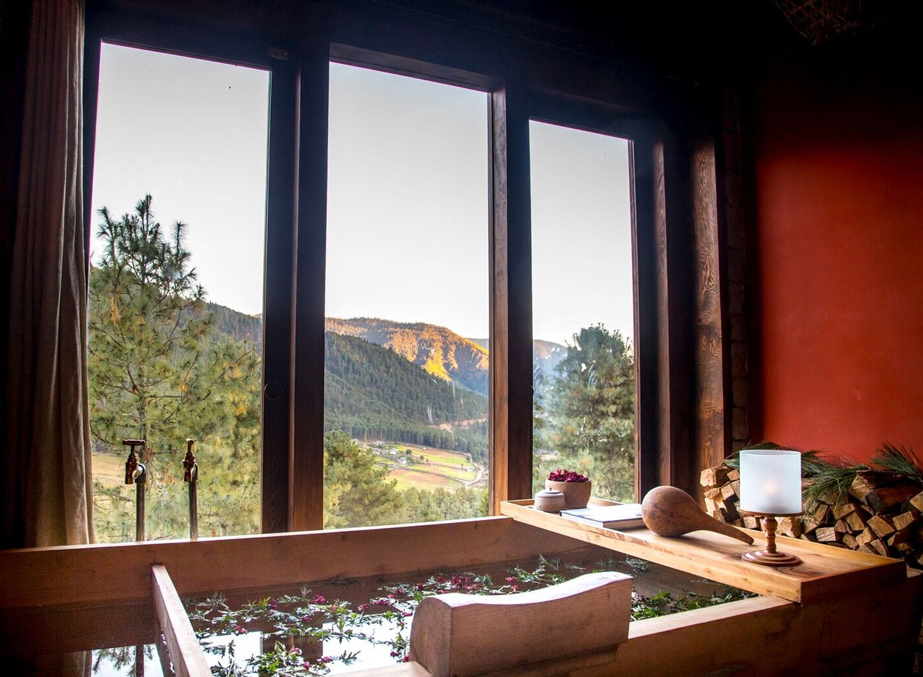 Extremely popular all over the kingdom for their healing powers, the Gasa hot springs are a must-do thing in Bhutan in February. The need of the hour in such a freezing environment is to soak in warm waters that are abundant in sodium, calcium, potassium, chloride and several other natural minerals. Gasa tshachhu is believed to cure many skin diseases along with other ailments such as rheumatism, ulcers, arthritis, indigestion and even tuberculosis.
4. Indulge in rock climbing in Thimphu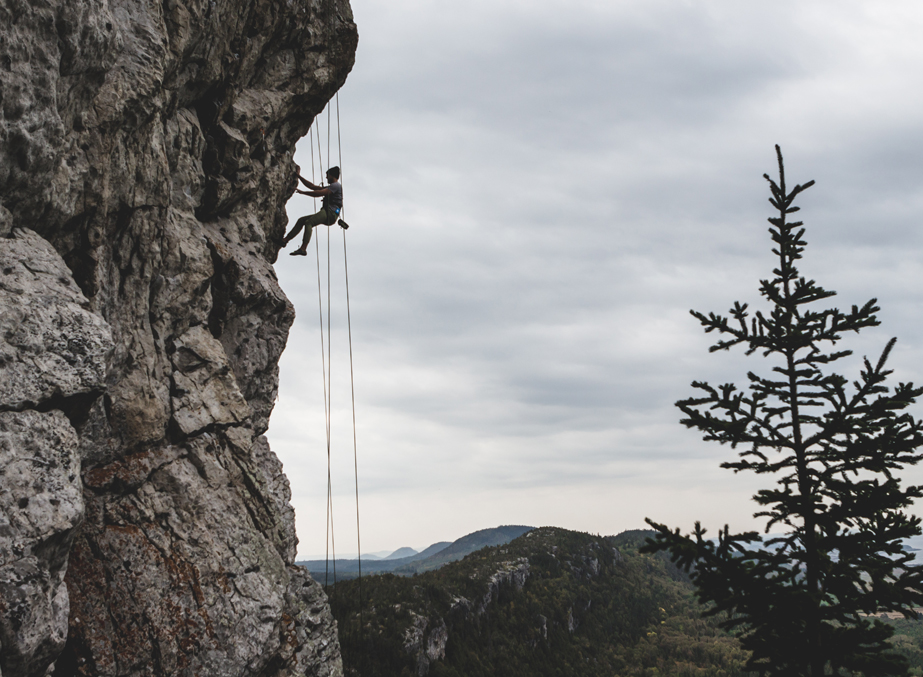 You should not miss any chance on your Bhutan holiday trip in February to join in a rock-climbing trip. The Nose rock in Thimphu is the most common spot chosen to indulge in rock climbing. Challenge yourself and climb up to the vertical rock beating all the obstacles that come your way. Not only it helps you overcome your fears but also lets you admire a spectacular vista as you reach different heights.
5. Crossing the suspension bridges of Bhutan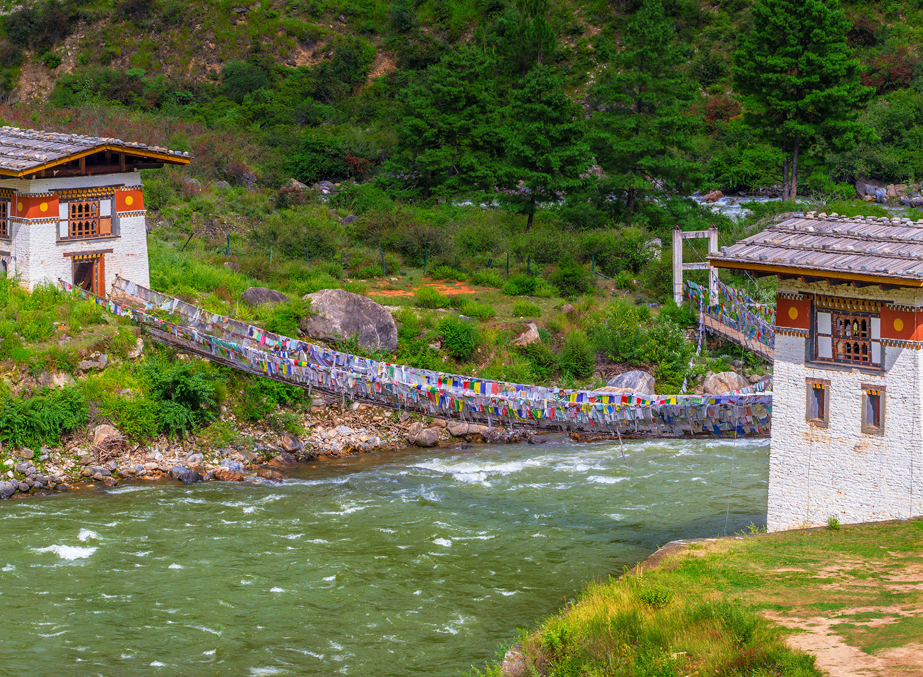 If you have that zeal inside, the crossing the suspension bridges is the best thing to do while in Bhutan. You may feel like it is the easiest thing to walk across an iron bridge. However, it will get your adrenaline pumping hard when it sways in the air high above the ground level with a river gushing below. Be ready as you will be overwhelmed by the stunning ambience with lush pine forests surrounding you and the Tibetan flags waving through.
Things you must do in Bhutan in February to enjoy nature:
1. Visit the Royal Manas National Park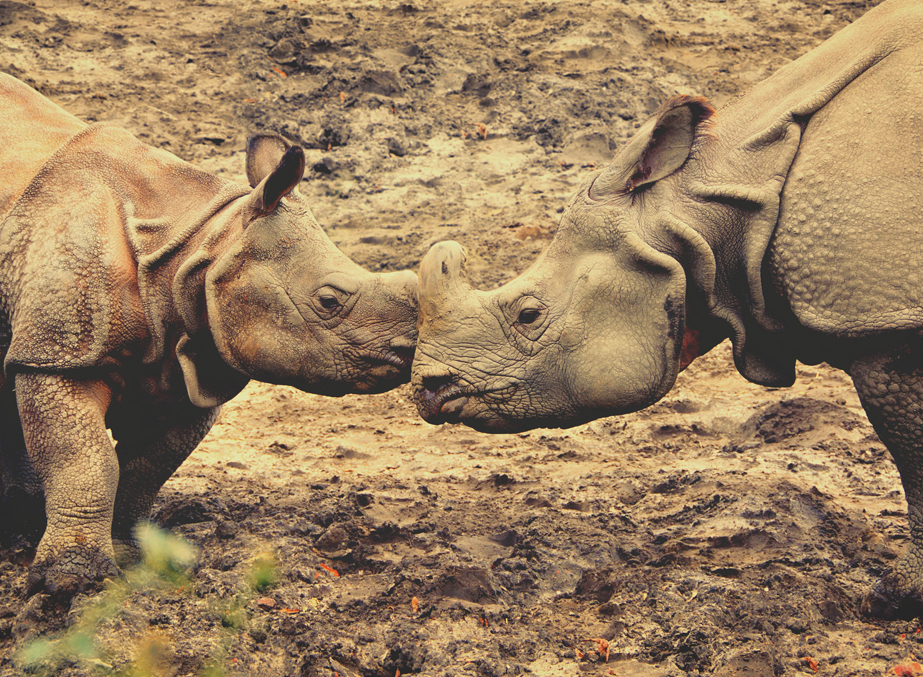 This is Bhutan's oldest protected area and one of its kind. It has only recently been opened to the public. There are wide climate variations and it is extremely pleasant from November till March. Blessed with a tropical and subtropical ecosystem, it houses over 900 invaluable plant species along with the Golden Langur and the Rufous Necked Hornbills. The infrastructure of the park is well-developed and sustained and observes intense training of the park officials. It is open to tourists from 5.30 a.m. until 6.30 p.m. on all days of the week.
2. Cross the Chele La Pass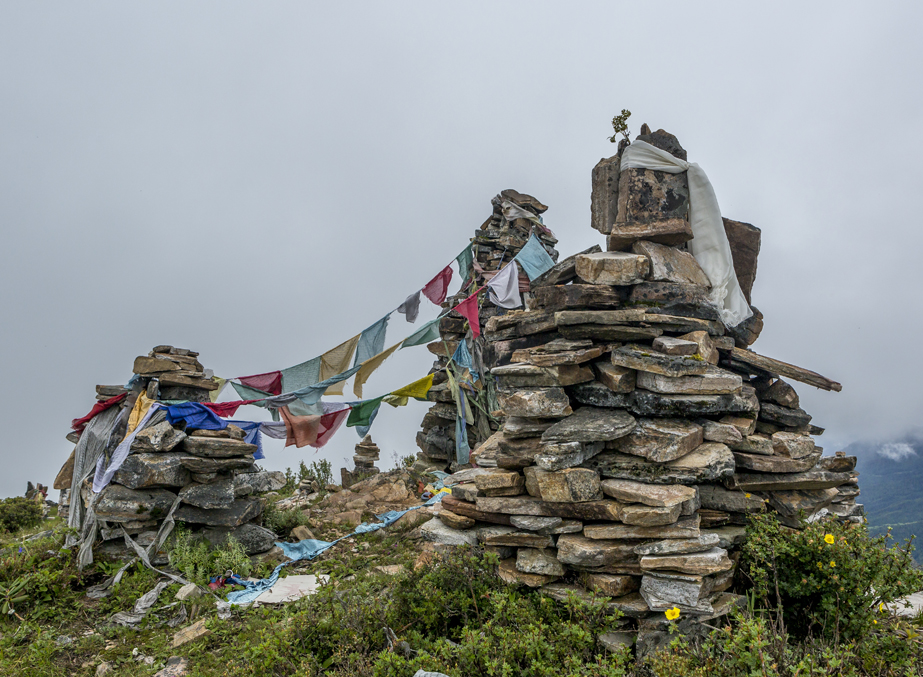 Bhutan is packed with mountainous landscapes. These are all interconnected by several passes. One among those and which also is the highest motorable pass out of all Bhutan's passes is the Chele La Pass. It makes an interesting road excursion when you choose to drive up there. On a clear day, you will easily be able to see the spectacular views of Jichu Drake, Mount Jumolhari and other northern peaks. You will also be able to witness the Paro and Haa valleys.
3. Limbukha Village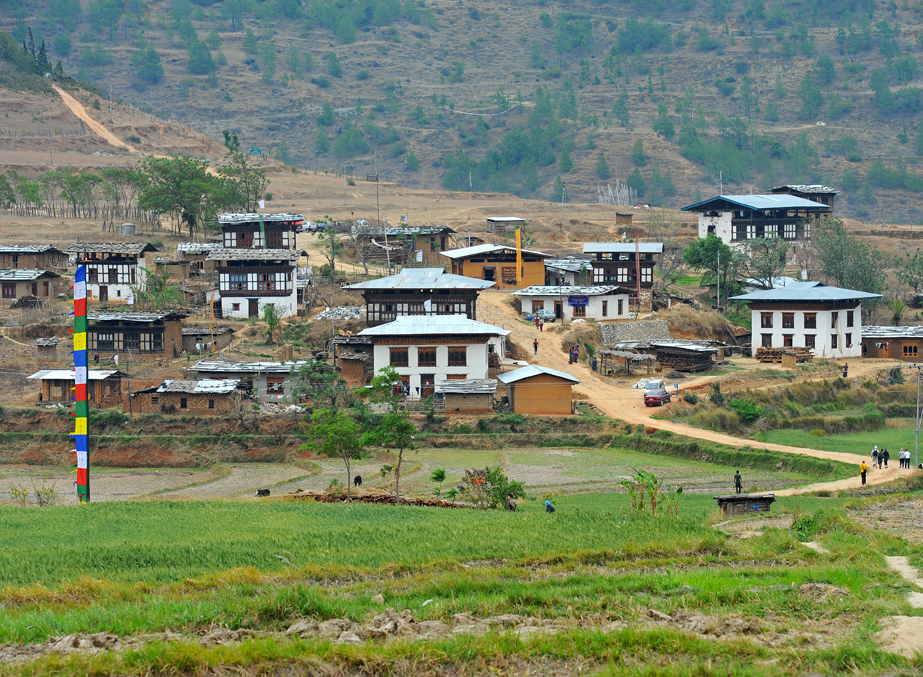 The sacred rivers Mo Chhu and Po Chhu both flow through this scenic village in Punakha making its lands extremely fertile and lush. Set on a hill overlooking the rivers, a visit to this village is a must thing to do when in Bhutan in February. Abundant of crops including fresh fruits and vegetables are also grown here. It is, however, most popular for the production of red rice, the staple food in Bhutan. It is said to possess medicinal values and hence, is consumed widely in the land.
4. Visit the Torsa Strict Nature Reserve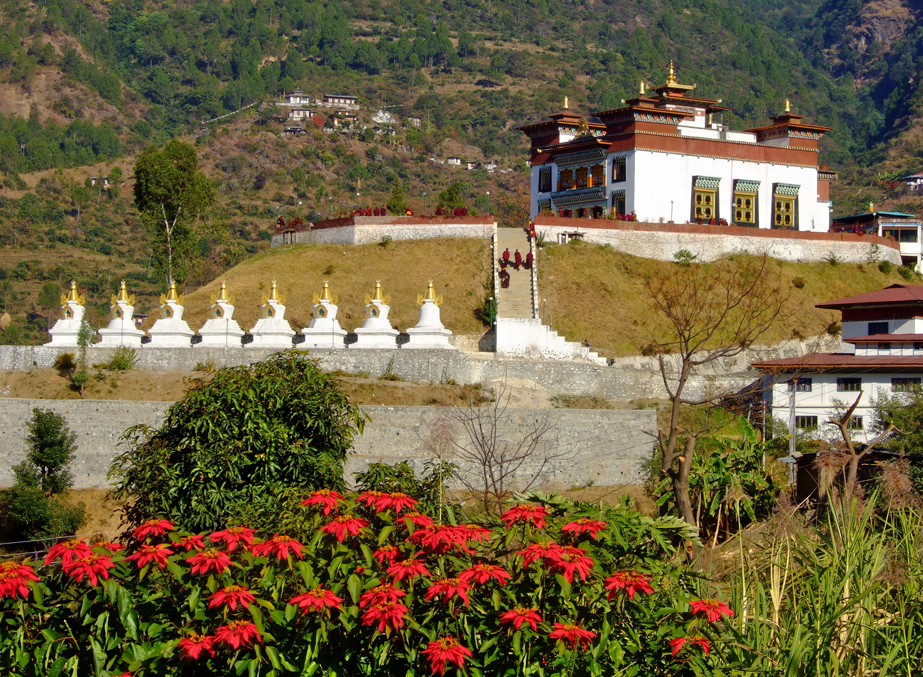 Torsa is a standout midst the other renowned vacation spots. It is the chief Nature Reserve on the planet which has not been exterminated by human inhabitation. In the month of February, the stunning snow-capped and wide leaves tree backwoods make it a favoured sightseeing spot in Bhutan. Adding to the appeal is the lake of Sinchulungpan and it is additionally home to numerous types of jeopardized vegetation.
5. Witness the snow-clad peaks from Dochula Pass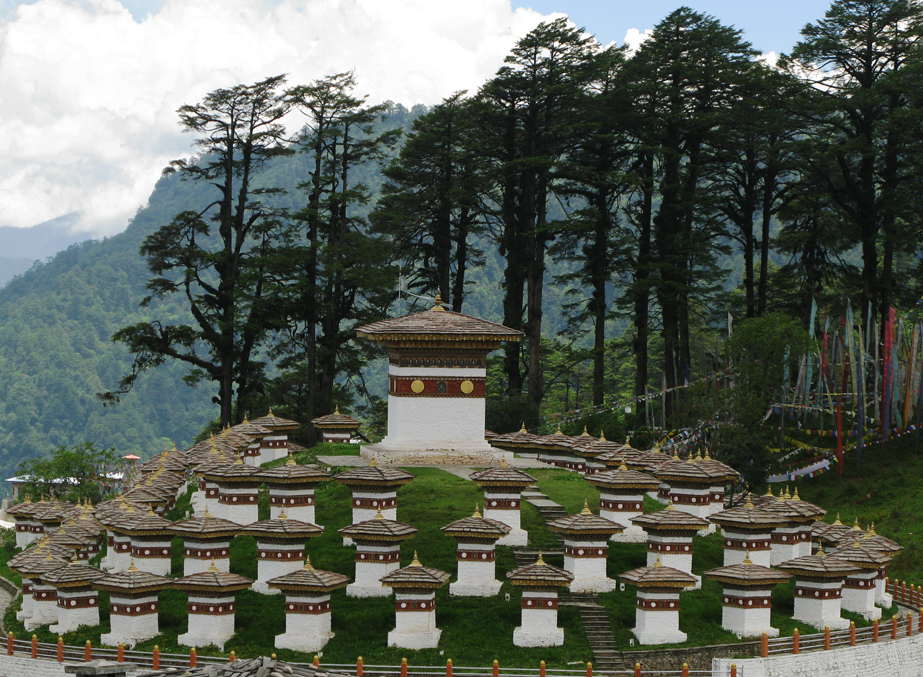 Set at an elevation of 10,000 feet, the Dochula Pass is a mountain pass in the snowy Himalayas. It is famous among tourists because of the 108 memorial chortens or stupas built there. It was to commemorate the 2003 military operation. Moreover, it also houses a monastery called the Druk Wangyal Lhakhang. The weather here generally remains foggy and chilly and it is advisable to carry some extra warm clothes and scarves.
Things to do in Bhutan in February for a cultural and religious experience:
1. Gangtey Monastery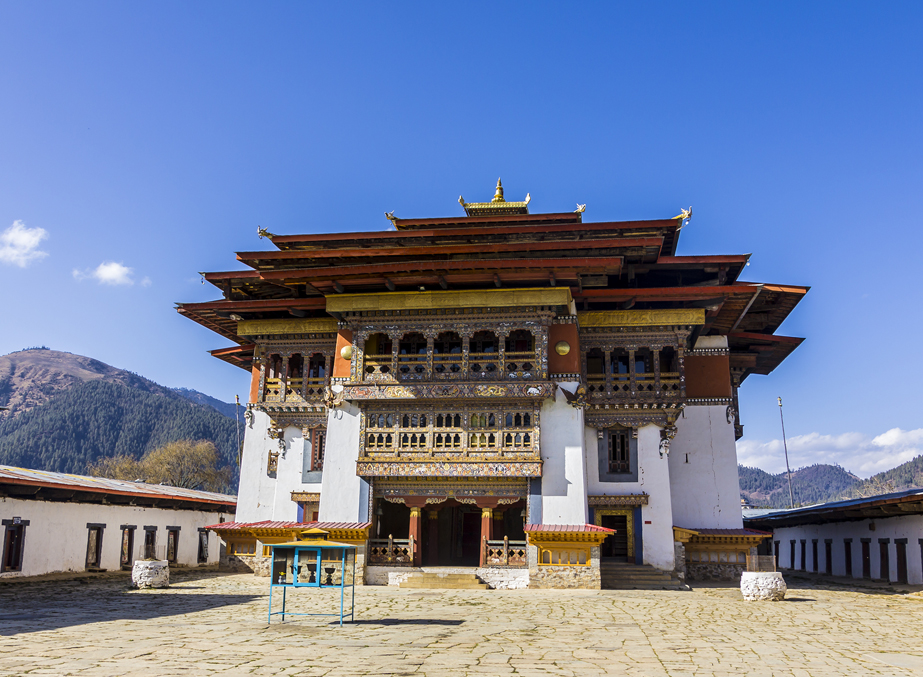 This is one of the most beautiful spots in Bhutan and a must-visit religious place in Bhutan in February. It is located on a hillock with an arresting view of the Phobjika valley below. The widespread complex comprises of the central gonpa, meditation centres and quarters for the monk. The prayer hall or tshokhang is built in the Tibetan style and is one of the largest in Bhutan. It includes 18 great pillars around a remarkable three-storey inner atrium.
2. Participate in the Punakha Drubchen festival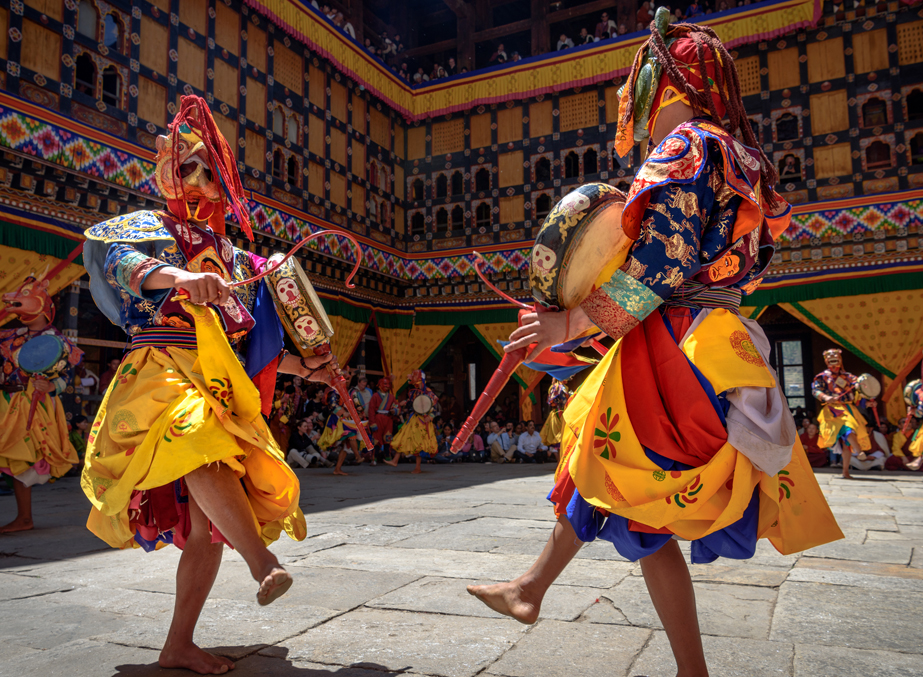 Bhutan defeated the attacking of the Tibetan powers in the 17th century. This event resulted in the unification of the land as one country. To celebrate this victory, the Punakha Drubchen is celebrated every year in February. The major part of the festivities includes a theatrical re-enactment of the historic fight wherein battle scenes are performed. Some religious customs are also performed by the locals and to be a part of that is a thing you should do when you visit Bhutan in February.
3. See the city of Thimphu with Buddha Dordenma's point of view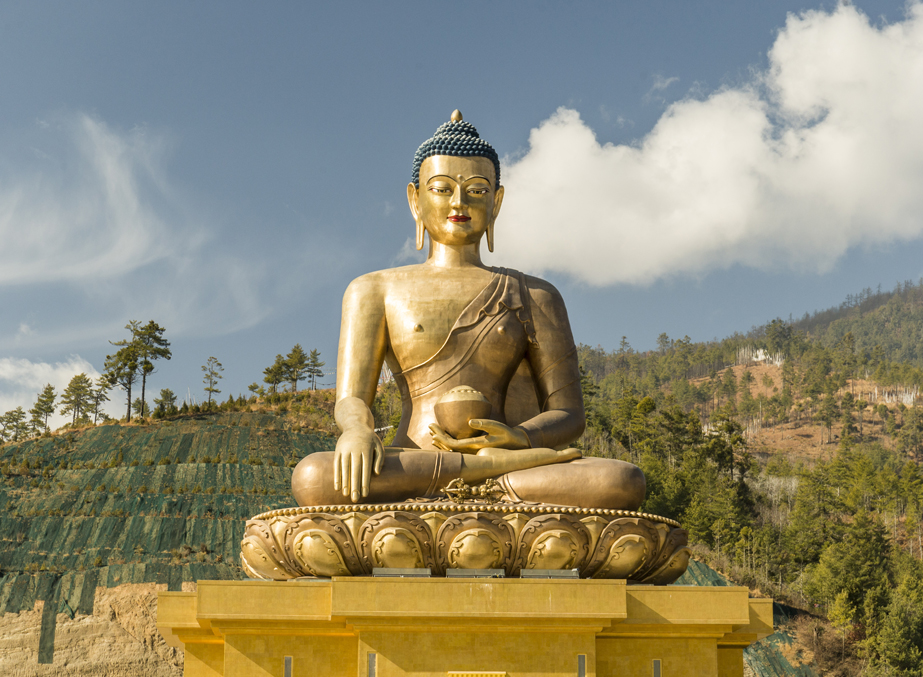 To see the gigantic statue of Shakyamuni Buddha established on a mountain top is a thing every tourist does on their trip to Bhutan. The massive golden idol has 125,000 smaller Buddha statues hidden inside it ranging from 8 to 12 inches tall. It was built to honour the 60th birthday of Jigme Singye Wangchuck who was the fourth king of Bhutan. It took almost $100 million to build it in the year 2015. It overlooks the entire town of Thimphu and its grandeur is unmatched.
4. Visit the Dechen Phrodrang Monastery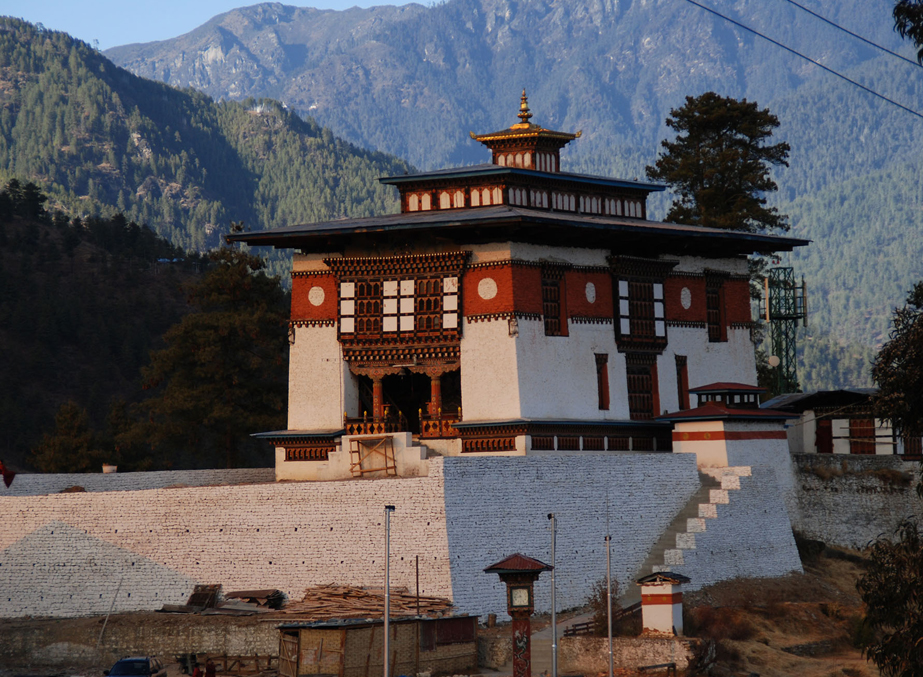 What is said to be the capital city's original dzong, this monastery is where an eight-year course to more than 500 monk students is provided. The name translates to a palace of the great bliss. It offers spectacular views of the valleys and is bounded by mountain ranges on all sides.
5. Take a challenge at the Changlimithang Stadium and Archery Ground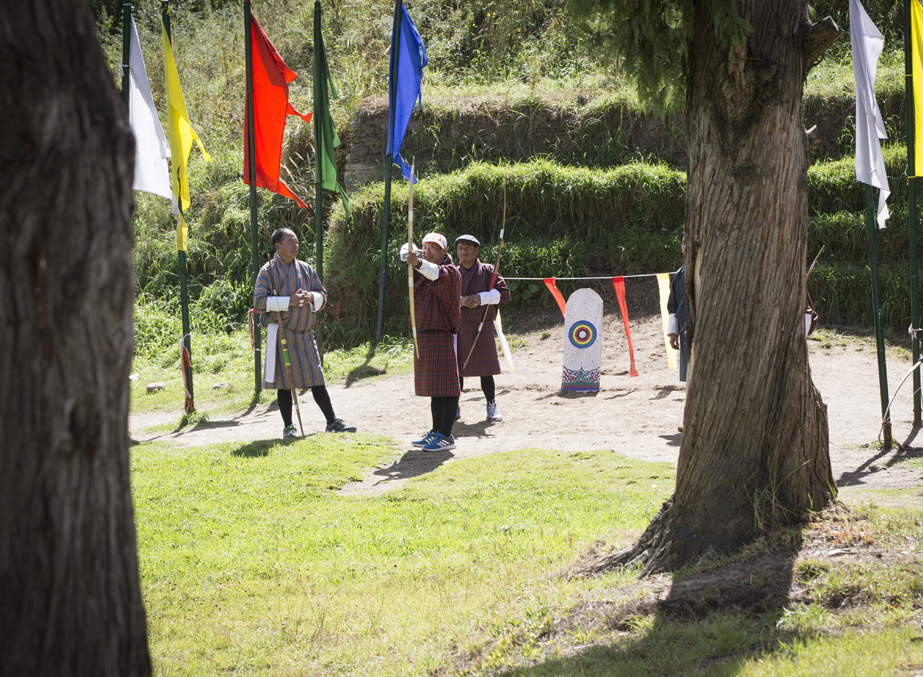 Archery is the national sport of Bhutan. Along with the love for the game, it has also become a tradition. The tourists can not resist themselves to indulge in one or more matches of archery. The game continues to see some amount of evolution and the joy you experience after hitting the target at such a far distance is unparalleled.
We all crave to wander and indulge in all the experiences the destination gives. And all these things to do in Bhutan in February are varied and vast and are sure to take your breath away.

Subscribe to us
Subscribe to our newsletter and stay updated

Request a call back
Our experts would love to create a package just for you!