Detailed Tour Guide to Bhutan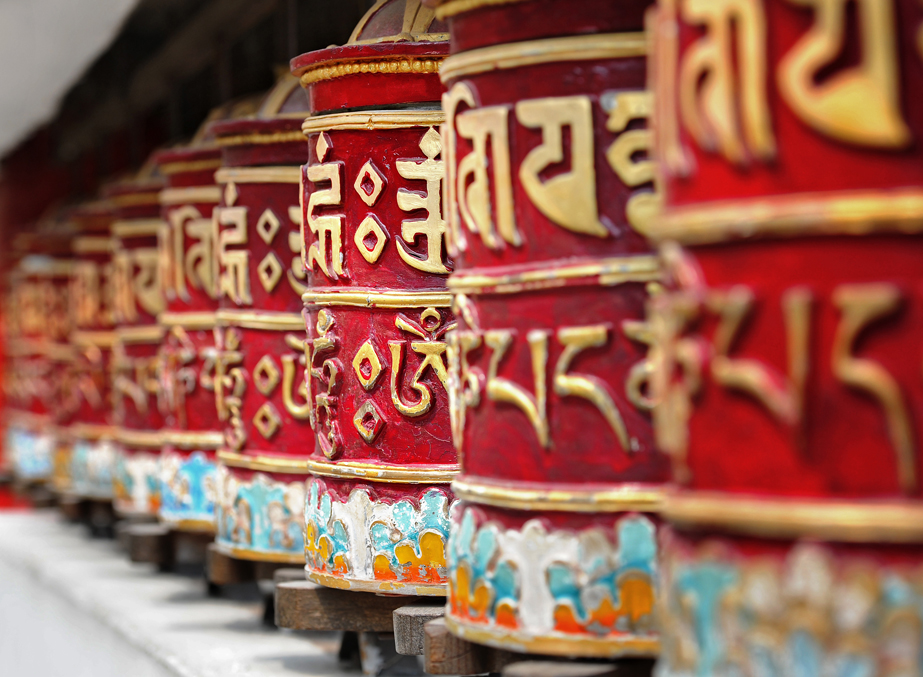 Nestled in the lap of the majestic Eastern Himalayas, Bhutan or the 'Happiest Himalayan Kingdom' is a paradise for the globetrotters. Sharing its boundaries with India and Tibet, this landlocked country is also known to be one of the most scenic, harmonious, and a tourist-friendly ambience.
No matter which country you belong to, Bhutan and its locals would make you feel home. This is one such country where you will be greeted with smiles everywhere and embraced with an open heart. Its scenic vistas and locales will caress your senses with all their tenderness. Above all, the tranquillity, serenity, and spirituality that exists in every corner of this country, will surely make you wonderstruck till the rest of your life!
While Bhutan, the 'Land of Thunder Dragons' has so much to offer to its visitors, why not plan a trip to this blissful country? And to make your Bhutan trip more exciting, here we present you a detailed guide about how to plan the most perfect Bhutan tour.
From Where to Enter Bhutan?
As you start looking for the best Bhutan tour guide, you first need to find your convenient entry point to the country. On a whole, this beautiful country offers four different entry points to its visitors out of which one is through airways, and the other three are through roadways. Paro International Airport in Paro Valley is the only airway option to reach Bhutan by air. The other three roadway options are Phuentsholing, Gelephu, and Samdrup Jongkhar.
Paro International Airport in Paro Valley
Being the only international airport in Bhutan, Paro International Airport serves as the best option to reach Bhutan by air. The airport hosts an adequate number of flights flying in and out to different countries. At present, Druk Air and Bhutan Airlines; both touted as the official air carrier of Bhutan, offer direct as well as connecting flights to Paro.
However, owing to the awe-inspiring location of the airport, only a handful of pilots are allowed to fly to and from this airport. If you are planning to book a flight to Paro from India, you can opt for either Lokpriya Gopinath Bordoloi International Airport in Guwahati (Assam), Bodhgaya Airport in Gaya (Bihar), Indira Gandhi International Airport (Delhi), Bagdogra Airport in Siliguri (West Bengal), or Netaji Subhash Chandra Bose International Airport in Kolkata (West Bengal). All these airports are well-connected with Paro International Airports through regular direct and connecting flights that usually fly via Kathmandu in Nepal.
In case, you are located somewhere outside of India and searching for how to reach Bhutan by air, you can still book a flight to Paro International Airport. In such a case, you can book a flight to Paro from Dhaka (Bangladesh), Kathmandu (Nepal), Singapore, and Bangkok (Thailand).
Phuentsholing
A natural treasure trove in the Land of Thunder Dragons, Phuentsholing can be fondly called as the 'Gateway to Bhutan'. A scenic town in the southern part of the country, this town is in fact the most popular entry point to Bhutan through India. The town shares its border with an Indian town called Jaigaon in the Alipurduar district of West Bengal.
A confluence point of culture and tradition, modern thoughts and indigenous practices, different ethnic groups and contemporary lifestyles, this town is most preferred by visitors as it offers an easy access to reach Bhutan by road and train. To note here, though Phuentsholing has no direct railway connectivity, the fact that it is located around 20km from Hasimara Railway Station in West Bengal, visitors find this town as an ideal option to reach the Happiest Himalayan Kingdom.
Gelephu
The 'Gateway to Royal Manas National Park' in Bhutan, Gelephu could also be a befitting option if you are looking for how to reach Bhutan by road! A bustling town in Southern Bhutan, Gelephu is located around 50km (or 1 hour's drive) away from Assam's Bongaigaon city. This Assamese city is well-connected to the rest of India via both roadways and railway network. Even if you prefer flying to Guwahati city in Assam, you may consider entering Bhutan through Gelephu point as Bongaigaon is around 4 hours' drive away from Guwahati and enjoys a well-maintained roadway connectivity with Guwahati.
Samdrup Jongkhar
Adorned as the 'Gateway to Eastern Bhutan', Samdrup Jongkhar is among the oldest town in the Land of Thunder Dragons. Sharing its border with an Indian town called Daranga in the state of Assam, this Bhutanese town at 200-3,500m above the sea level is quite a hub for trade between India and Bhutan. Once a popular entry point to Bhutan for the Britishers, Samdrup Jongkhar serves as an ideal entry point for those travelling to Bhutan via Guwahati city in Assam. This quaint town is located around 150km (or 3 hours' drive) away from Guwahati.
Who Requires a Bhutanese Visa and How to Acquire a Bhutanese Visa?
Any foreign nationals except for the ones from India, Bangladesh, and Maldives do not require a valid Bhutanese Visa to enter Bhutan. However, nationals of these three countries do require mandatory ID proofs and other government issued documents to authenticate their proof of nationality before entering Bhutan.
ID Proofs and Entry Formalities for Indian Citizens
Indian nationals visiting Bhutan must produce or carry these documents to acquire an Entry Permit to visit Bhutan from India:
A valid Indian Passport with at least 6 months' validity.
Voter ID issued by the Election Commission of India.
Identification Slip that needs to be processed and printed at the Immigrations Office at the designated entry points to Bhutan.
A valid Driver's Licence or AADHAAR Card issued by the Government of India to acquire the above-mentioned Identification Slip.
For the solo Indian travellers to Bhutan, they must produce an undertaking at the Immigration Centre.
The entry permit acquired at any of the entry points allow an Indian national to visit Phuentsholing, Thimphu, and Paro only.
For Indian national to visit Phuentsholing, there is no need of any special permits.
There is a special permission called 'Special Area Permit' that allows Indian nationals to go beyond the above three destinations. This permit can be obtained only at the Immigration Office in Thimphu or Phuentsholing.
Indian origin children (below 18 years of age) cannot have a valid Voters ID. They can produce a valid Indian Passport while making their entry to Bhutan.
Minors from India must be accompanied by an adult or legal guardian while crossing the entry point.
In case, any Indian minor do not have a valid passport, they can produce ID proofs issued by any Government body or their School ID proofs.
ID Proofs and Entry Formalities for Overseas Citizens of India (OCI)
An OCI who has withdrawn his/her Indian Passport, would not be considered as an Indian citizen.
An OCI with a valid Indian passport will be treated as an Indian citizen, and doesn't require any Bhutanese Visa.
ID Proofs and Entry Formalities for Overseas Citizens of India (OCI):
An NRI is considered as a valid citizen of India. They can enter Bhutan just like any other Indian citizen.
ID Proofs and Entry Formalities for Citizens from Bangladesh and Maldives
Just like any Indian citizen, visitors from Bangladesh and Maldives also do not require any Bhutanese Visa to enter Bhutan. However, there are a couple of other restrictions for these citizens.
Valid Bangladeshi passport is the only supporting document for a Bangladeshi citizen to enter Bhutan.
The passport must have at least 90 days' validity from the day of entering Bhutan.
Bangladesh nationals should also acquire Entry Permits and Special Route Permit to travel further in Bhutan.
If travelling through roadways, Bangladeshi nationals must acquire a valid 'Indian Transit Visa' before entering Bhutan via India.
Citizens of Maldives must produce their legal passport with at least six months' validity while entering Bhutan.
Maldives nationals should also acquire a valid 'Indian Transit Visa' while entering Bhutan via India.
Visa Requirements for Foreigners Except from India, Bangladesh, and Maldives
Foreign nationals can acquire a valid Bhutanese Visa either at Paro International Airport or at Phuentsholing Immigration Office.
In order to get a Bhutanese Visa, they must pre-book a Bhutan tour with any of the certified or recognised Bhutanese travel agency or unauthorised international travel agency that has tie-ups with any Bhutanese travel agency.
Once the Bhutan tour is booked, the travel agent would ask for a scanned copy of the passport to complete the application process on behalf of the travellers along with a Visa Application fee of 40 USD.
Bhutan tours can be booked against a charge of 250 USD/day (during peak months of March to May and September to November) and 200 USD/day (during non-peak months of January to February, June, July, and December).
In case, any foreign national wants to extended his or her stay, an additional charge of 40 USD will be imposed.
From the daily fee of 250 USD (for peak season) and 200 USD (for non-peak season), 65 USD will solely be used by the Royal Government of Bhutan for the purpose of free healthcare and education for the locals.
The application can be submitted only after full payment is done towards the tour operator.
Once the application in submitted, it would take around 3-5 days for the Visa Application to get approved.
As the Visa Application gets approved by the Royal Government of Bhutan, a Letter of Invitation (LOI) will be issued by Tourism Council of Bhutan for the traveller and handed over the tour operator.
How Can a Foreign National Except One from India, Bangladesh, and Maldives Enter Bhutan?
Once all the above-mentioned conditions are fulfilled, the Tourism Council of Bhutan will issue a Letter of Invitation against the applicant through the tour operator. Foreign national flying to Paro International Airport can collect this LOI at the Immigration Desk at the airport before meeting their tour agents outside the airport.
Foreigners travelling via road must enter Bhutan through Phuentsholing entry point. However, while entering through Jaigaon-Phuentsholing Gate, they must have their tour agents waiting on the Bhutanese side of the Jaigaon-Phuentsholing Gate with the LOI.
What is Included in the Daily Travel Fee to Bhutan?
Whether a foreign citizen is travelling to Bhutan during peak season or non-peak season, the daily travel fee of 250 USD or 200 USD would include the below-mentioned facilities, services, and amenities:
Accommodation in top star-rated hotels; 3-star being the lowest range.
Daily breakfast, lunch, and dinner during the overall stay.
Daily transportations expenses within the country or all transportation cost incurred within the country.
A high-end vehicle for all transfers along with an authorised driver.
An authorised English-speaking tour guide during all the transfers and other tourist activities.
An expert cook and lunch boy if travelling outdoors.
All charges for camping, porter charges, driver charges, fuel cost, entry fees (wherever applicable).
How to Reach Bhutan by Air, Train, and Road?
By Air
Paro International Airport is the only airport that operates international flights to Bhutan. Visitors can either book their flights from some of the designated airports in India, or can opt for other international destinations like Kathmandu (Nepal), Singapore, Bangkok (Thailand), and Dhaka (Bangladesh).
If flying from India, visitors should book tickets to Paro International Airport from Lokpriya Gopinath Bordoloi International Airport in Guwahati (Assam), Bodhgaya Airport in Gaya (Bihar), Indira Gandhi International Airport (Delhi), Bagdogra Airport in Siliguri (West Bengal), and Netaji Subhash Chandra Bose International Airport in Kolkata (West Bengal).
By Train
Since there is no direct railway connectivity between Bhutan and any other foreign countries, visitors cannot reach the Land of Thunder Dragons directly by train. However, as the Indian states of Assam and Bengal shares their border with Bhutan, visitors can take a train journey to either of these two states and take a roadways journey to reach Bhutan.
Hasimara Railway Station in West Bengal is the closest Indian railway station to Bhutan. This station is located almost 15km away from Jaigaon town that shares its border with Phuentsholing town of Bhutan.
If taking a train journey to Assam, visitors should book their train tickets to Bongaigaon Railway Station. Once in this city, visitors can take a roadway journey to Gelephu to enter Bhutan.
By Road
Jaigaon town in West Bengal's Alipurduar district is the closest Indian town to Bhutan. Also, as is this town is located within a proximity to major airports and railway stations in West Bengal, it serves as the best destination to embark on an overland journey to Bhutan via the town of Phuentsholing.
Bongaigaon in Assam is also an ideal option to reach Bhutan by road. This city is located around 50km (1 hour's drive) away from Gelephu. Once in this town, visitors can easily hire local buses or private cabs to reach Gelephu and finally enter Bhutan.
When is the Best Time to Visit Bhutan?
Autumn (September to November) – Best Time to Visit Bhutan
Come autumn; the months of September, October, and November, visitors could enjoy a unique mix of climatic conditions in the Happiest Himalayan Kingdom. While the summer reaches its tail by this time, the temperature starts falling, and adding to this are the monsoon rain that starts ushering life into the atmosphere.
With the advent of autumn, most of the monasteries and temples open their doors for tourists. The nature around starts regaining its lost splendours and starts turning green in appearance. BE it sightseeing or visiting remote corners of Bhutan, embarking on hiking trails Jhomolari, Dagala, or Druk Path, visitors get to explore every nook and corner of this country during autumn.
Spring (March-May) – Best Time to Visit Bhutan
With the onset of March month, spring season takes a firm grip over Bhutan. This season is characterised by the eccentric flavours of being temperate and humid simultaneously. Days may get a warm accompanied by humidity, but nights get much cooler during spring season.
With the arrival of spring season, visitors can enjoy colourful views all around as it is the blooming season of most of the wild flowers and the prismatic rhododendrons. The atmosphere gains better visibility making spring an ideal season to go for local excursions, sightseeing tours, camping, trekking, and other tourist activities. Druk Path, Jhomolari, and Dagala treks are also thoroughly enjoyed by the thrill seekers while Bhutan gets embraced with the adorable touches of spring season.
Winter (December – February) – Ideal Time to Visit Bhutan
If you are a winter person, you must visit during the winters. And in case, you are not a winter person, you should definitely visit this country to revel in a whole new avatar of it! This is the time of the year, when some regions in Bhutan receives moderate to high snowfalls. A visit during this season would fulfil all your dreams to drool over the snow-capped valleys and meadows.
Adding to this, as the sky gain better visibility with most of the mountain peaks being clad with snow, it creates a magical spell almost all across the country. Whether you opt for some outdoor activities or prefer to stay indoors, you would definitely love the crispiness of winter in Bhutan. Also, winter is the time when most of the adventure lovers visit the country to get indulged in the enthralling Samteganga and Nabji Korphu treks.
Summer (June – August) – Off Season to Visit Bhutan
The beginning of June marks the beginning of summer in Bhutan. And as days passes by, temperature continues to rise till the mid of August. Furthermore, as the Indian monsoon arrives Bhutan by the tail of July, it could become tough for the visitors to manoeuvre around most of the tourist spots in the country.
Also, the fact that most of the regions do not get enough of rainfall, the rising heat level could restrict visitors' movements! However, if visitors plan to visit Central Bhutan; places like Tsirang, Bumthang, Trongsa, and other surrounding tourist destinations, they can breathe in a sigh of relief as these destinations receive plenty of rainfall. However, visitors should avoid visiting southern part of Bhutan as this region receives maximum rainfall, which can limit their movements and raise a holiday spoiler alert!
What About Bhutanese Currency?
'Ngultrum' (denoted by 'Nu') is the currency of Bhutan. Going by the international forex, 1 USD is equivalent to almost Nu 71.18. Ngultrum is also considered equivalent to Indian currency, i.e.: Nu 1 = INR1.
One can also use Indian currency almost all across Bhutan as 'Rupee' is often considered as a legal tender in the Land of Thunder Dragons. However, it should be noted that Indian denominations of 500 and 2,000 are not considered legal in Bhutan.
Are There Enough ATMs in Bhutan?
While manoeuvring around the major towns and cities like Thimphu and Paro, one can find adequate number of ATMs. However, the number may decrease around the remote towns or valleys. Also, in order to withdraw money from any of the Bhutanese ATMs, visitors must ensure that they have activated international transactions for their debit cards.
ATMs in Bhutan are mostly of Bhutan National Bank (BNB), Druk Punjab National Bank (PNB), and Bank of Bhutan (BoB). All these ATMs allow 'RuPay', 'Visa', and 'MasterCard' to make a transaction. Also, to note here, any transaction made across any of the Bhutanese ATMs are subjected to a nominal processing fee.
How is Telecommunication in Bhutan?
Tashi Cell and B-Mobile are the two main mobile operators in Bhutan. Both the service providers offer special prepaid SIM cards entitled to tourists. Foreign nationals visiting the country can easily avail prepaid SIM cards of either network by producing their Immigration Permit or other relevant documents.
Prepaid SIM cards from either of the service providers can be procured at a cost of Nu 100 at any local store. One can also get one of these cards at Paro International Airport or across the stores near Phuentsholing Immigration Centre.
Both the service providers offer different packages starting from Nu 19 to Nu 1299 with a validity of 24 hours to a maximum of 30 days. These packages also offer data packages that may vary from 170MO to 32,000MB. Visitors can even buy extra data if the given data limit gets exhausted by paying a nominal price.
NOTE: Since the mobile network providers do not offer 'micro' or 'nano' SIM cards, visitors might require to cut down the SIM cards according to their handset.
How About Fuel Stations in Bhutan?
Foreign nationals, who prefer to travel across the country on a hired vehicle, should not worry about fuel availability. Almost all the authorised Bhutan tour agencies take extra care that they do not get stuck anywhere due to non-availability of fuel.
However, if travelling around the country on personal vehicles, visitors must carry extra fuel throughout their way. If driving around the major cities, one can fuel stations at a reachable distance, however, if travelling across remote areas, they have to be cautious about carrying extra fuel with them.
Can One Take Personal Vehicles to Bhutan?
Only Indian citizens are allowed to drive their personal vehicles in Bhutan. Indian national can take their personal vehicles by acquiring a No Objection Certificate by paying a fee of Nu 200 at the Bhutanese Regional Transport Office located in Phuentsholing. To note here, in order to get this permission, all the documents like vehicle insurance, emission certificate, RC Book, Driving License, and others should be produced and they need to be in updated condition.
Where to Stay in Bhutan?
Foreign nationals booking a Bhutan tour with the recognised or authorised Bhutanese tour agencies do not have to worry about stay options. Stay in Bhutan is included by default in the travel itinerary, and it is mostly arranged in top-rated hotels across the country.
Nationals of other countries like India, Bangladesh, and Maldives can select from a range of stay options depending on their budget and convenience. On an average, luxury hotels would cost somewhere between Nu 1,500-2,000 during off season and around Nu 3,000-4,000 during the peak season.
Furthermore, visitors can also opt for the typical Bhutanese homestays that are usually spread all across the country. Usually, these homestays fall within everyone's budget and allows the visitors to spend time the local families and learn more about their colourful culture and traditions.
For the solo travellers to Bhutan, they can easily arrange for hostels and other such stay options that may cost somewhere around Nu 400-500 per day. However, these stay options are not always that luxurious and come with basic facilities and offerings.
What are the Must Visit Places in Bhutan?
The Last Himalayan Kingdom boasts of a charismatic range of places to visit. Here are some of the places that you should not miss out while touring around Bhutan:
Phuentsholing
As you enter the Land of Thunder Dragons through the Jaigaon-Phuentsholing entry point, you will feel a uniqueness all around you! The pristine beauty of this Bhutanese town, its livelier ambience, and friendly locals will surely create a deep impression in your mind and soul.
Often revered as the 'Gateway to Bhutan', Phuentsholing is among the most popular holiday destination in the country. The fact that this town is located adjacent to the Indian town of Jaigaon, Indian national often flee to this town to enjoy day-outs and family picnic during the months of December, January, and February.
Thimphu
In addition to being the capital city of Bhutan, Thimphu is also known for its perfect mix of cultural values, indigenous traditions, and modern vibes. The largest city in the country, it is also touted as the most developed and modern destination in Bhutan.
Shrouded with some of the most ancient monasteries, dzongs, and other point of interests, Thimphu also proves to be an ideal destination if you want to sit back and laze around while enjoying the best of Bhutan's weather.
Punakha
If you ask anyone about what is so special about Punakha, you are likely to get introduced its kaleidoscopic weather conditions and natural beauty. A hidden gem in Western Bhutan, this scenic valley enjoys a warm summer and an enjoyable winter.
This gorgeous valley entices visitors with its rich and diverse history, array of ancient dzongs, and friendly locals. Punakha Dzong, which is known to be one of the oldest dzongs in Bhutan is located in this pictorial valley. While in here, visitors should also make it to its local rice fields, which is often famed as one of the most scenic treats to the eyes.
Paro
If you happen to Google about Bhutan, there are high probabilities that you would be shown exhilarating images of the Tiger's Nest Monastery in Bhutan. Well, if you have ever come across any such images, you should know that you already had a glimpse of how beautiful Paro Valley would be!
Located at a lofty elevation of 7,200ft, this picturesque valley is an esteemed tourist destination in Bhutan's tourism map. Along with the Tiger's Nest Monastery, this valley is also the home to more than 150 noted sacred sites and tourist points. As you enter Bhutan, make sure that your itinerary has a tour to the scenic Paro Valley; else, you will miss out a slice of heaven in Bhutan.
Bumthang
Comprising of four of the most stunning vicinities in the entire country – Choekhor, Chumey, Tang, and Ura, Bumthang Valley takes all the pride of being one of the most tranquil tourist destinations in Bhutan. A proud valley that sits at an altitude of 2,600-4,500m, this valley in Central Bhutan is a picture-perfect destination for leisure seekers, history diggers, honeymooners, and others.
Visitors yarning for some secluded moments and peace of mind, should visit Bumthang without even thinking twice. Its magical weather, tourist attraction points, and other tourist options would surely keep you engrossed with all the required fun, frolic, and peace of mind.
Dos and Don'ts in Bhutan
Arrival and Departure in Bhutan
Visitors arriving in Bhutan through Paro International Airport must fill in a declaration form stating all the valuable possessions. The same form has to be submitted while flying back from Paro International Airport.
Entry Permits to Bhutan are available at Kolkata (India), Phuentsholing, Gelephu, and Samdrup Jongkhar.
Whether exempted from acquiring a Bhutanese Visa or not, it is always advisable to carry a valid passport while touring around Bhutan.
For Indian citizens, they must carry a valid Voter's ID issued by the Election Commission of India, AADHAAR Card, and other related documents.
Before entering Bhutan, nationals of all countries should mention their sector of service clearly in the declaration form.
No Entry Permit is required to visit Phuentsholing; however, visitors must acquire a permit to go beyond Phuentsholing.
Entry Gates usually open at 06:00AM and remain functional till 08:00PM.
It is wise to be at the gate before its opening time to avoid high influx of tourists to Bhutan.
Packing for Bhutan
Since Bhutan reaches a remarkable difference in its height, make sure you pack while planning a tour to this country.
Pack heavy clothes like woollen, jackets, ponchos, and other warm clothes.
Carry raincoats and umbrellas with you while packing.
Wear sturdy pair of shoes while carrying good quality slippers for indoors.
Carry water bottles everywhere you go across the country.
Pack basic medications with you; medicine kits for headache, nausea, body pain, fever, etc. would be helpful.
Dressing While in Bhutan
Bhutan is a country that holds strong to its cultural values; ensure to dress properly while visiting the religious sites.
Avoid wearing sleeveless or anything that may hurt the local sentiments.
Remove footwear wherever is required or you are asked to.
Abide by all the rules and guidelines while visiting the religious spots.
Photography in Bhutan
Photography might be a subject to local authorities; please check with the local authorities before clicking photos or filming a video.
Though the monks around the monasteries are very friendly, they may not like getting clicked; please ask them politely before clicking pics with them.
Photography charges might be applicable at certain tourist spots; do check with the local authorities before indulging in photography.
Touring Around Bhutan
Most parts of the country falls under eco-friendly zone; do not litter around.
Carry your leftovers and other wastages back and dump them in appropriate spots.
Avoid using plastic bags.
Do not disturb the localities by creating any nuisance.
Do not feed the animals while visiting the wildlife sanctuaries or national parks or protected reserves.
Do not disturb the local wildlife or any floral species.
Do not honk excessively; Bhutan is mostly a country that follows no-honk policy.
Tuesdays are considered as 'Dry Day' in Bhutan; avoid buying or consumption of alcohol on Tuesdays.
Buying and selling of tobacco is strictly banned in Bhutan; only visitors can carry tobacco products and should consume or use them only across designated spots.
Currency in Bhutan
Indian rupee is also considered as a valid entity in Bhutan.
Avoid carrying Indian denominations of 500 and 2,000 they are not valid in Bhutan.
Since number of ATMs are less in the remote areas, carry enough cash with you while touring around these areas.
Zero down all the leftover Bhutanese currency as they are not considered as legal tenders outside the country.

Subscribe to us
Subscribe to our newsletter and stay updated

Request a call back
Our experts would love to create a package just for you!